KABUL FRAGMENTS
Kabul/Brugge 2012
Kabul Fragments reflect how I approach the city where I was born and left by the age of five. In 2007 I went back to Afghanistan for the first time. Since then I visited the country every year for some weeks. I collect 'Fragments' that creates a new personal relationship to Kabul and links to my own past in Afghanistan.
---------------------------
Fragment 04 - ORDINARY HEROES
In July 2011, I was visiting the zoo in Kabul for the first time in my life. It was a Friday and the place was packed with families and young crowds. After the death of the famous lion Marjan in 2002, I was searching for the newly acquired lion. While passing some birdcages, an installation of little golden frames that was hanging on a tree caught my attention. A salesman dressed in military clothes was offering visitors to montage their portraits (which he took) into a war collage scene. I asked him if he would agree that I exhibit his work. He sold me 20 images.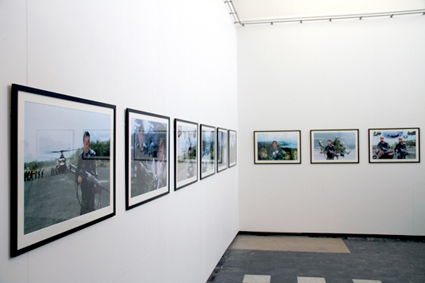 Ordinary Heroes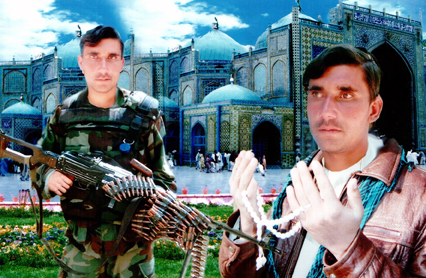 Ordinary Heroes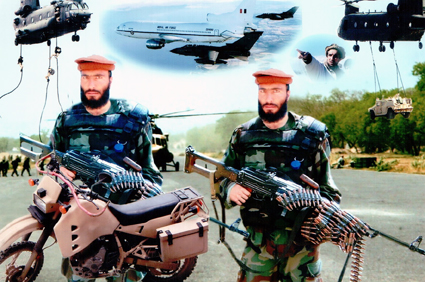 Ordinary Heroes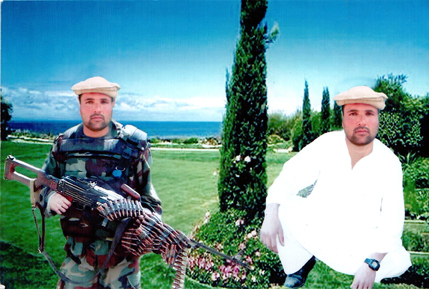 Ordinary Heroes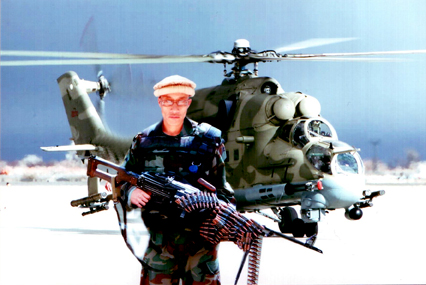 Ordinary Heroes